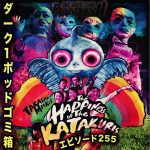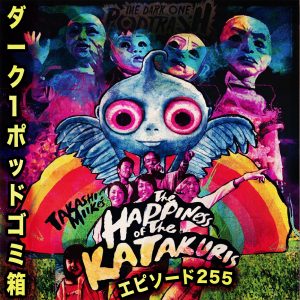 Firume de Horroru! Firume de Karaoke! Firume de Sexo! Firume de Massinha! Firume de Goru!
No episódio desta semana nos reunimos para falar sobre o musical bizarro do Takashi Miike! O intrigante Happiness of the Katakuris. E além de nossa habitual resenha você ouvirá um papo sobre este japonês que adoramos e sua curiosa filmografia.
Então aumentem seus iPods porque mais um Podtrash está no ar!
Duração: 80'24"
Média TD1P: 4,6
ELENCO
ARTE DO BANNER
Bruno Gunter
Desculpem, o Damm está de férias e saiu esse troço aí. –Bruno
EXTRAS DESTE PODTRASH
OFF-TRASH
FEEDS E LINKS DO PODTRASH
CONTATOS DO PODTRASH
Caixa Postal 34012 – Rio de Janeiro, RJ – CEP 22460-970
CAPA DESTE PODTRASH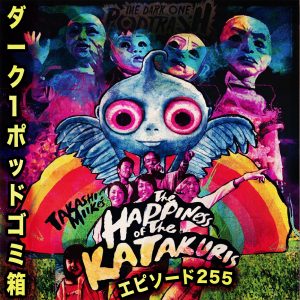 Podcast: Reproduzir em uma nova janela | Baixar (Duração: 1:20:24 — 63.5MB)